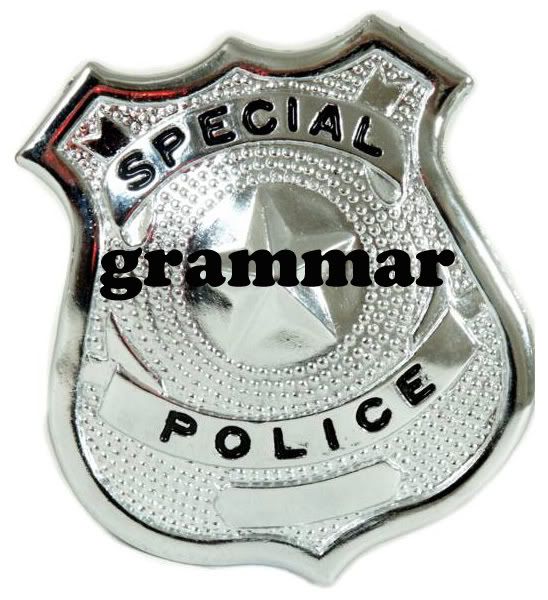 When I first talked about the most common mistakes Arabs in general and Jordanians in particular make when they speak English, people were divided into two parties; first, there were those who called me a showoff and said that I had no right to make fun of their mistakes, the "Opposition" if you will. And then there were the supporters, and they outnumbered the first type :) fellow blogger Seleucid suggested we start a grammar and spell-check campaign on Twitter, I didn't think it was a good idea then what with the amount of hate I got the couple of days after I posted the list.
Then, the more I got into Twitter the more mistakes I saw, and being the obsessive type that I am I started to lose concentration, Seleucid suggested it again and this time he said that we would do it nicely, and with people that we're comfortable with, "correct the mistake and add a hashtag so that we would be able to search for it and see our work at the end of the day", he said. Hanin, a really nice Tweep, who also hates seeing mistakes, agreed, and so did 5hadz (but this dude takes it to extreme levels), next, we were looking for a name that would sound cute and non-threatening, like the Grammar Nazis, for example :) and we ended up with "The Grammar Predators" lovely, yeah?
We started among us, for every tweet that contained a grammar or spelling mistake, we replied with the correction and a

#GPreds

tag, then each one started with her/his followers, and boy did that spread quickly!
By the end of the next day, we had annoyed a large number of people. And our team grew.
But the rules had to be established so Seleucid offered his help; this is what he came up with:
We are not a group of belligerence and hate. We seek to enlighten, to raise awareness.


Our path is to tell you the correct way, then you have a free choice on deciding to use any kind of grammar you want.

English is a second language to most of us, treat each case alone. Obvious mistakes for some are a pass for others

.

Love your prey: Make the person understand it's for fun. And if he gets offended, it's your duty to ask and apologize.

Hashtag

#GPreds

. And try to add something fun and witty.

Always try to recruit your prey, make the campaign viral

.

We have two goals:



-
To help people with poor grammar skills write better, and
-
To make lazy people more alert when tweeting
I'm posting this so that Tweeps who read this blog will understand what the GPreds are all about, and not take anything we say personally, in case they get GPredded someday.
If you're not on Twitter, and you've reached this line, I salute you! How did you do that? You should have stopped reading about 6 paragraphs ago :)
Update: For further explanation please refer to Seleucid's comment at the bottom of this page.