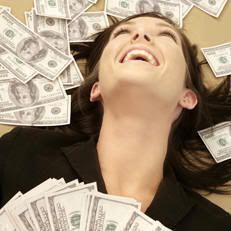 I haven't been eating falafel!
The other day I was at my office tweeting the day away (since I had nothing else to do and since the biggest task that can be given to me would take 2 hours tops including other things I might be doing while working on it), anyhow, I'm happily reading everybody else's tweets and then BAM! I see this:
1 thing a gf must understand .. no work = no gifts no good restaurants .. so stop naging a falafel each day wouldnt draw a smile on ur face*
Wow! I re-read it, but it remained the same, then steam started coming out of my ears to the point that the headscarf I was wearing went wrinkle-free.
So apparently, guys (some, I hope) think that fancy restaurants and nice gifts are key to a girl's happiness and that she would not smile if she had to eat the same meal every day.
Okay I admit I'd get sick of falafel if I had to eat it every day, but is good food something I look for in a life partner? Girls? Anyone? Didn't think so.
And does that mean that couples who were having dinner at Hashem last night for example are unhappy couples?
So we do appreciate a nice gift every once in a while, so do you! We like a good meal as much as you do, we want a nice house just like you do! Or are you telling me that guys never care about those things and it's just us girls that make your life impossible because we "nag" and are never happy unless you give us jewellery?
To every idiot who thinks that way, I hope you earn billions, all the cash you want, marry the girl of your dreams, shower her with presents, take her to every restaurant on earth and give her the extravagant life you think she dreams of, and then she leaves you for your driver who has been giving her a falafel sandwich every day since you started making her feel miserable.
No hard feelings I hope.
* Note: As much as I would like to correct the spelling and punctuation mistakes in the guy's statement, I can't because I'm quoting :(